Kwik-Key to Insect Orders
Select "A", "B", or "C" for your specimen:
A.   All wings are flexible and membranous.  They may project upward or outward from the body or lie flat or tent-like over the body.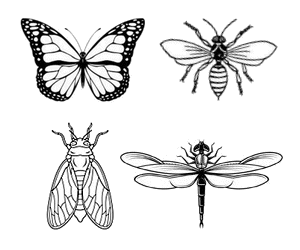 ---
B.   Front wings are hard, leathery, or paper-like.  Hind wings are membranous and may be hidden under the front wings.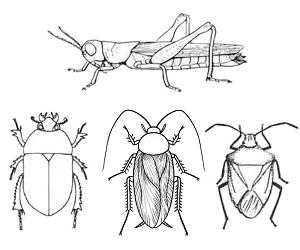 ---
C.   Wings are absent or not fully developed (only wing buds).  The junction between thorax and abdomen is visible.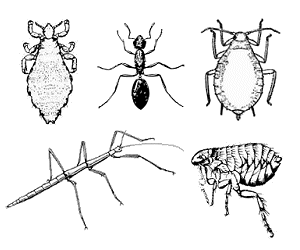 ---
Copyright 2019, John R. Meyer, North Carolina State University
All rights reserved